Are you looking to take your landscape to the next level? Considering an outdoor fireplace, patio extension or even a full-featured outdoor kitchen, let Midwest Landscape show you the way. We have an extensive track record in building hardscape solutions that are both functional and beautiful. We can dramatically enhance the value of your home or building while giving you features and functionality that you may never thought possible in a hardscape.
Hardscape options, textures and colors are endless and can easily be changed or updated in the future. Most hardscape products and projects are very low maintenance as well as aesthetically appropriate. Having Midwest Landscape install a hardscape project, whether it be simple or grand, will take your property to the next level.
Hardscape construction projects at Midwest Landscape consists of:
Fire pits, grills and outdoor kitchens
Brick paver driveways, patios and walkways
Ledger rock, boulder walls and outcroppings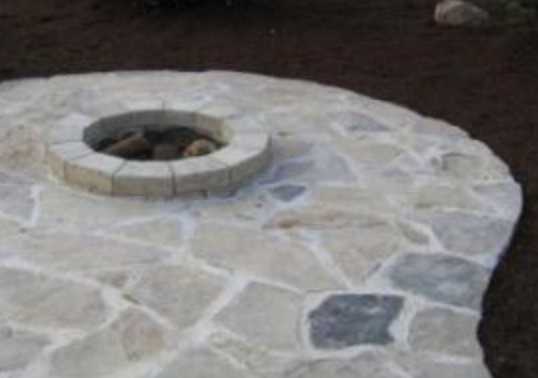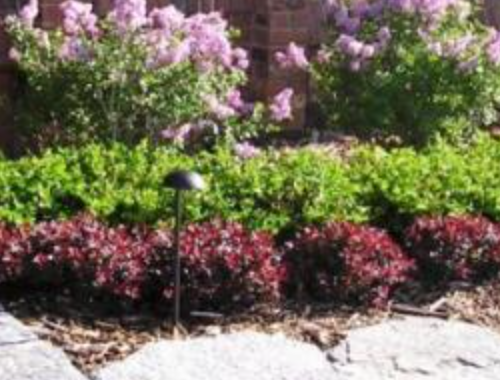 We understand that each site is unique. Planting materials will be paired or coupled with similar or contrasting plant varieties and tailored to each individual customers needs and desired outcome. We offer our clientele professional interpretations and site-specific advice while at the same time following a time-tested process that guarantees to "Exceed your Expectations" by taking into consideration the following:
- Site and local ordinances
- Planting zone specific plants
- Soil content and condition
- Exposures to hazards such as wind, animals, water runoff and road salt
- Long term health and wellness of planting location
- Susceptibility to disease and insects
Often a mulch installation is overlooked or just treated as a side note. However, the proper installation of mulch will not only enhance the look of your landscape, it can enhance the health and well being of the plants and trees it surrounds. Proper depth and grade hold in moisture during dry periods, and help with run off during wet periods in addition to other health enhancement aspects.
Midwest Landscape can properly prepare your landscape beds and install any variety of cedar, hardwood, colored mulch or pine straw. Mulch installed by Midwest Landscape will provide the following benefits:
- Presents a clean, crisp look
- Helps in controlling weed growth
- Insulates the plants to protect against cold weather
- Conserves water by keeping the ground moist during hot summer months
- Provides beneficial nutrients to the plants as it naturally decomposes
- Increases curb appeal and landscape value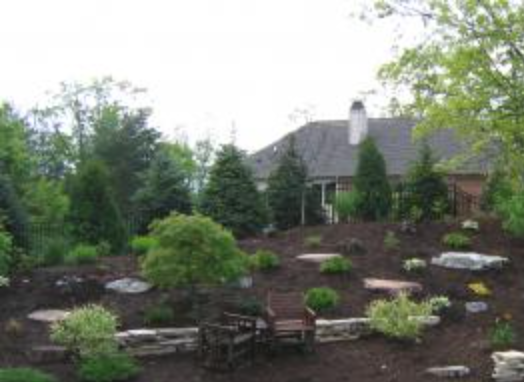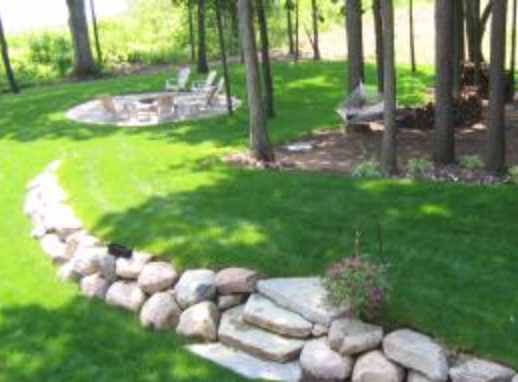 A new lawn installed by Midwest Landscape enhances curb appeal with its deep green color, lush thick texture and durability. Maintaining this color and appeal requires very specific maintenance practices to both its current and long-term health and beauty. Understanding how much water to apply as well as when to commence mowing and fertilizer services is very dependent upon the time of year and the current weather conditions. Midwest Landscape certainly understands this process very well. Midwest can handle and coordinate the irrigation management and provide the optimal mowing and fertilizer services and schedules based upon these site specific variables.
If your the do-it-yourself landscaper, let Midwest Landscape assist you in delivering your materials. We have access to top quality materials at discounted prices and our delivery rates are extremely competitive. 
Some of the products we deliver to your location include: