- Our courteous and knowledgeable lawn technicians will ensure your lawn has a clean, professional appearance while enhancing your properties curb appeal.
- Blades are sharpened daily on our state-of-the-art mowers.
- Mowing heights are adjusted based on seasonal weather conditions and mowing patterns are alternated on a weekly basis.
- Grass clippings are removed from driveways, curbsides, sidewalks and outdoor living spaces following each mowing.
- Edging of concrete surfaces is performed every other week.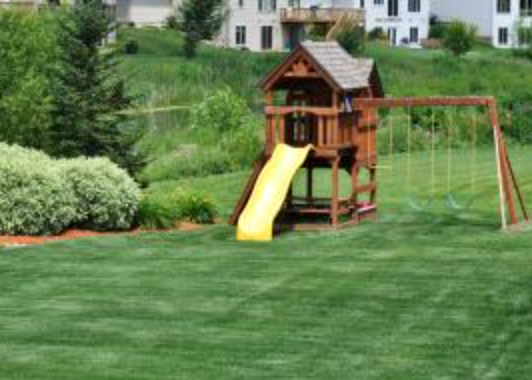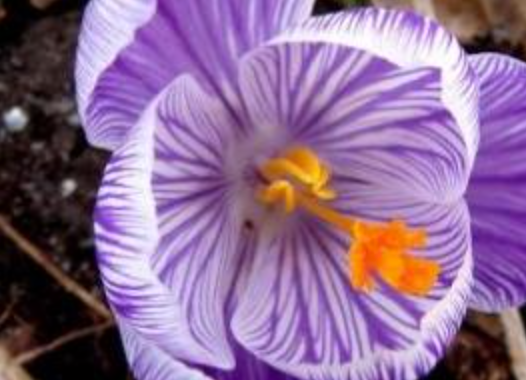 Spring & Fall Landscape Cleanup: 
Take the opportunity in the spring to enhance the appearance of your home or building by investing in a thorough spring cleanup. Typically performed in late March or early April, our skillful technicians will remove leaves, sticks, paper and debris throughout the property, including landscape beds and parking areas. By removing winter-kill and old annuals from your landscape beds, you'll be prepared for the spring growing season and lessen the chance of a fungus or disease establishing itself in your valuable plantings.
Typically performed during the months of October, November and December, weather permitting, the fall cleanup will ensure your property looks its best throughout the winter months. Michigan winters are hard on turf and plants and it is important to remove all the leaves and debris from your property so disease and fungus do not develop. All leaves, sticks, paper and debris will be removed from the property. Perennials and annuals will be removed from planting beds and the mulch layer raked smooth. Enjoy the fall colors and ensure you spend your weekends relaxing and enjoying your activities. Let Midwest Landscape worry about the leaves and keeping your property maintained in a neat, professional manner.
Professional pruning helps protect your landscape investment and ensures your shrubs compliment your property. Spring shrub trimming is performed from June 1 through July 31; during or following the annual flush of growth. Severe cutting-back of shrubs is done early in the spring, and spring-flowering shrubs are pruned within one month after they bloom to preserve flowers for the next year. Fall shrub trimming is typically performed from September 1 through October 31. Shrubs will be trimmed and topped as necessary to maintain a clean appearance. Our trimming equipment is continually sharpened and adjusted to provide plants with the best cut possible to ensure a clean and healthy cut.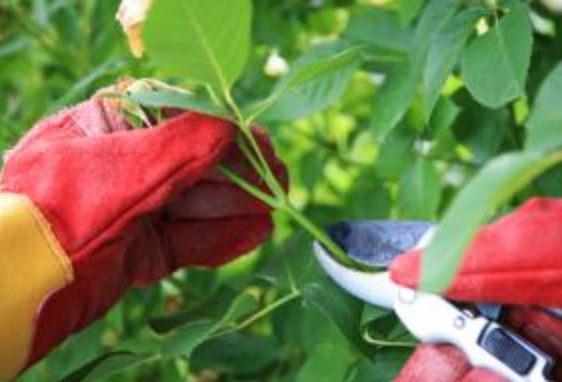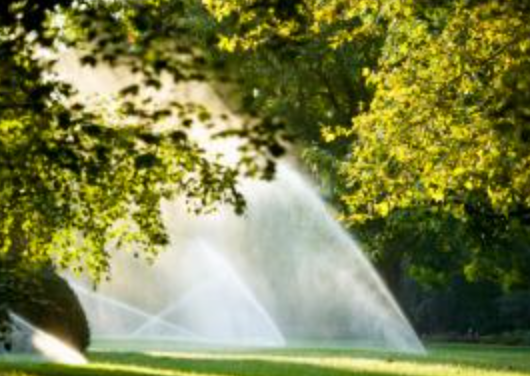 Sprinkler System Maintenance: 
A properly functioning sprinkler system benefits both you and your plant material. Don't wait until your lawn and landscape are in need of water, at that point it may be too late. Get your irrigation system running before the warm weather arrives. Sprinkler startup services are offered during the months of April, May, and June. The sprinkler startup service includes turning on the main water supply, programming the timer, adjusting and repairing any necessary sprinkler heads or parts. Midwest Landscape will check all the "vital signs" of your irrigation system. We can determine if it is performing at peak efficiency and uniformity. Don't forget we also do full sprinkler and irrigation system installations when you're ready to move into a fully automated system, give us a call.
We'll visit your property once per month, June through September, to ensure your sprinkler system is running properly and efficiently. During each visit our trained technicians will inspect and adjust each head as needed, re-program your sprinkler clock to compensate for seasonal variations in precipitation and repair any problems that are found during the management. The benefits are endless:
- Uniform soil moisture improves plant health
- Healthy plants are more pest and disease resistant
- Detect small problems before they become larger, more expensive issues
- Reduced water runoff protects our environment
Midwest Landscape, Inc. continues to care about the health of your lawn during all seasons. In the fall, we winterize your irrigation system in order to ensure your sprinkling system is in working condition when spring arrives and your lawn needs watering. Our certified sprinkler technicians, coupled with our special equipment, will ensure removal of all water from your irrigation system. Commonly referred to as a "blow out," this essential process will prevent pipes from freezing and assist in eliminating costly repairs in the spring.
As one of southeast Michigan's premier lawn and landscape contractors we have the capability to handle any jobsite you may have, yet we're small enough to deliver the personalized service you and your clients desire. We are a full-service contractor so we're the only call you'll need to make. We'll handle all aspects of lawn maintenance, fertilization services and sprinkler services, as well as snow and ice management for your properties. Come experience the Midwest difference.  You'll be glad you did!